La manzana Huaniu, cultivada en la ciudad de Tianshui, provincia de Gansu, es un símbolo de China National Geographic. Este tipo de manzana es delgada y densa, crujiente y jugosa, sabor único, aroma fuerte, buen gusto y calidad. Muchos expertos y comercializadores lo reconocen como una de las tres marcas de manzanas más famosas del mundo, junto con American Delicious y la japonesa Fuji Apple. La manzana Huaniu es la primera marca de manzanas en China en recibir una marca formal en el mercado internacional. La marca registrada de [Huaniu Apple "fue certificada como" marca famosa de China "por la Administración Estatal de Industria y Comercio el 20 de octubre de 2016. Por cierto, también suministramos ajo fresco, jengibre fresco, jengibre secado al aire, zanahoria fresca, fresca cebolla, cebolla pelada, castaña fresca, maíz dulce, taro fresco, patata fresca, uva roja fresca, mandarina recién nacida, pomelo fresco, pera fresca, chile chadiano, pimentón en polvo, manzana fresca.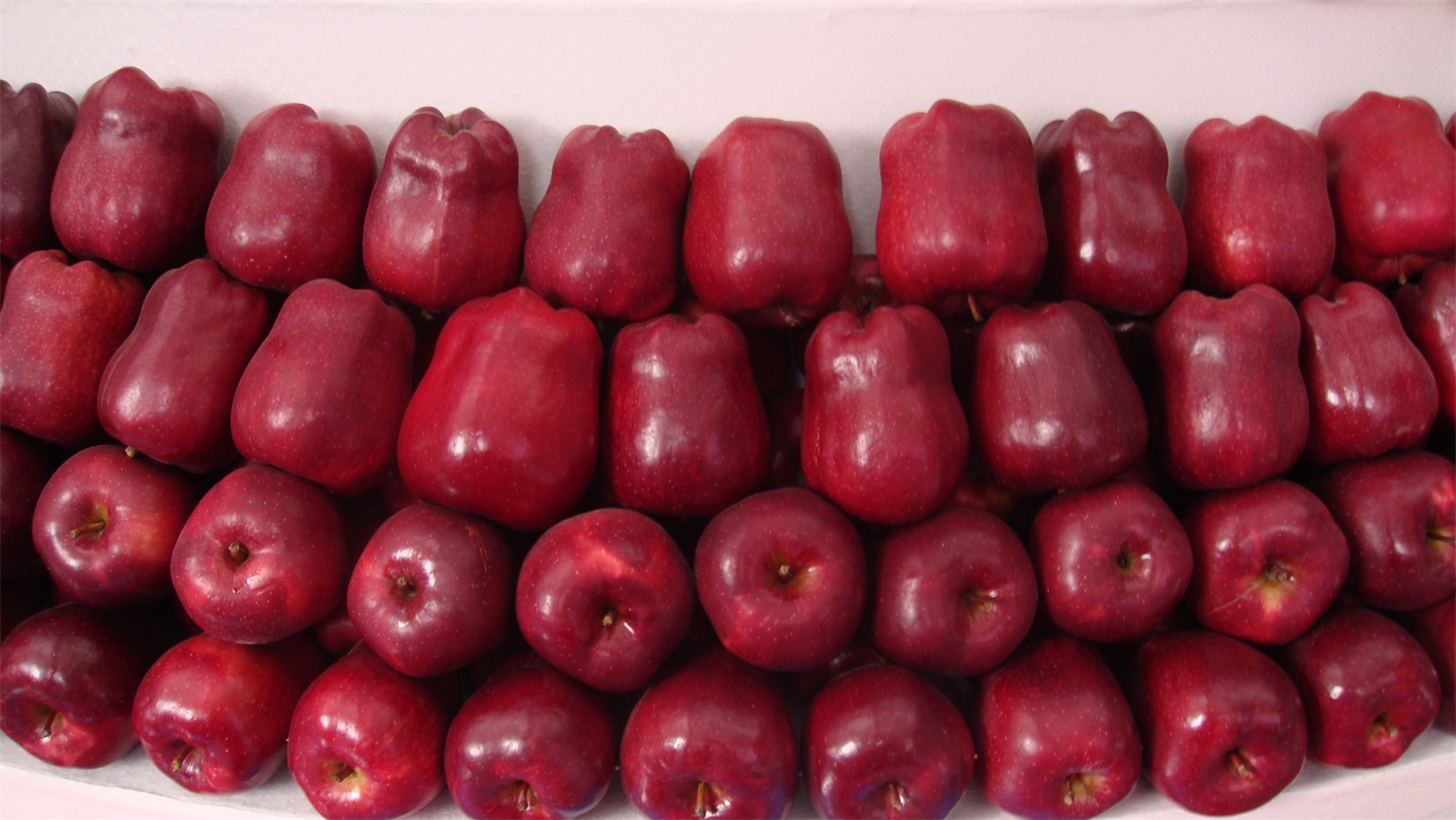 Type: Huaniu apple

Style: Fresh

Size:72,80,88,100,113,125,138,150,163,175,198pcs/20kg

Grade: Class A

Package: according to clients needs

Place of origin: Gansu province

Taste: fresh,crisp,sweet

Color: blush color and stripe color

Harvest season: August to next March

Supplying time: year round

Payment term: LC/TT,Flexible

Crop: 2017 year

Delivery Time:Within 10 days upon receipt of deposit to our bank account
Si lo necesita, no dude en ponerse en contacto conmigo, que es la información de contacto de la siguiente manera.